The concept around Nautique Club allows people to enjoy being out on the water without any of the negatives associated with ownership or day rental. We created the website from the ground up; they wanted to set themselves apart from their competition and capture the market.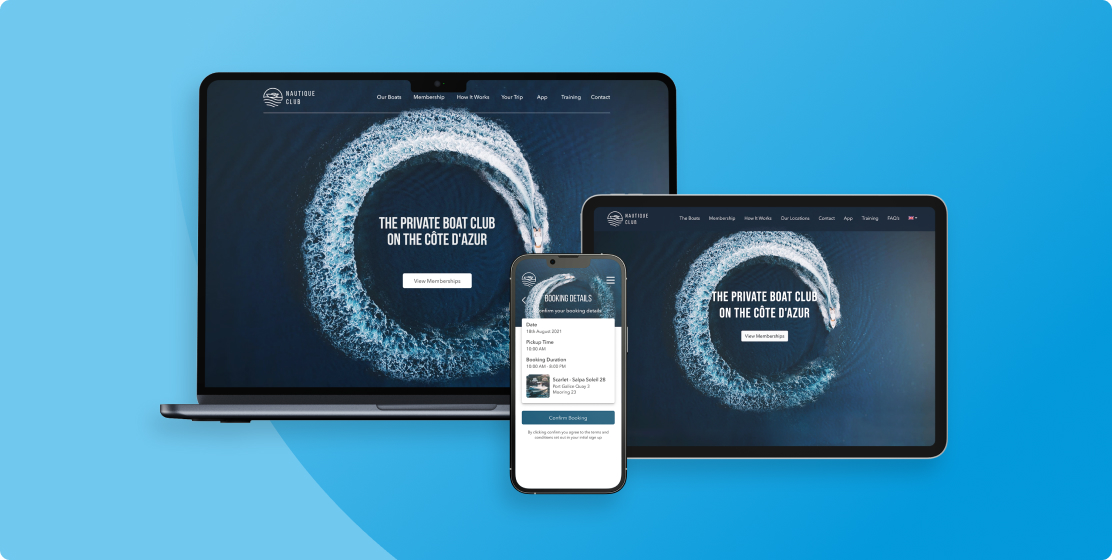 Nautique Club continue to prosper with the company reporting Their sales increasing yoy
Our approach

Starting out as an idea, we created a logo and branding that would set this company apart from the competition and capture their brand values. The new fully responsive website was set up as an educational resource for potential future boaters. Alongside the website, we created a web app that would allow customers to create bookings on the go. We also set up their social channels and provide content through our skilled SEO team.

The new Nautique Club website is a strong digital asset, with an elevated site-wide brand story adding additional trust and credibility for their ever-growing club members.