Our main goal for the Jaycee Trophies site was to increase relevant traffic in an effort to increase conversions.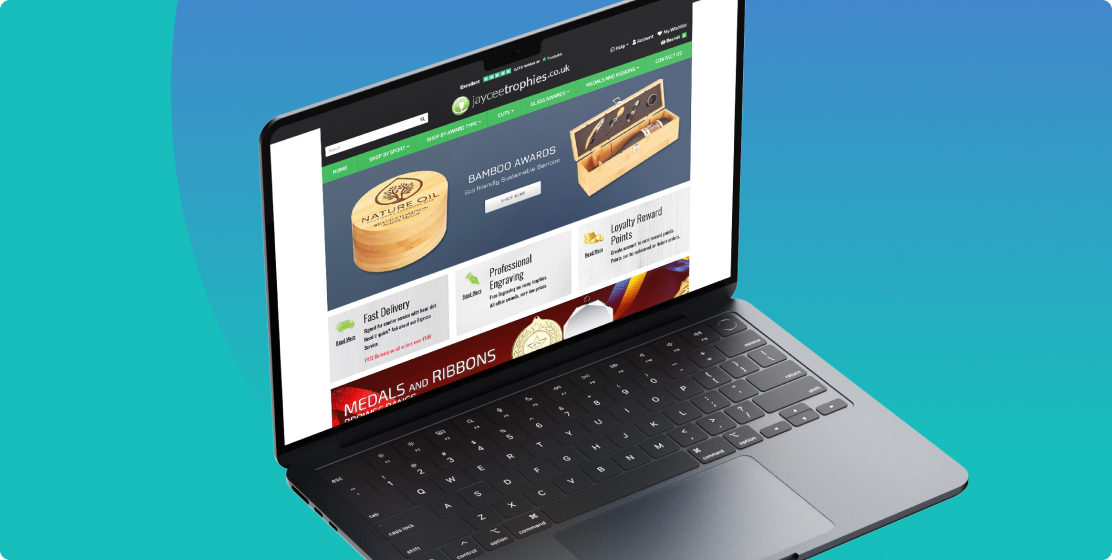 Revenue up by 123% after the initial 12 months of working with Colewood digital
Our approach

Owing to the site's bespoke nature, we initially undertook a full technical evaluation of the site during which we drafted up recommendations for the client. This included; testing internal links, crawl rate, amending any internal errors, checking the mobile-friendliness of pages, and testing the site from a performance perspective.

Keyword research, as well as a keyword gap, was undertaken to ensure that Jaycee was performing well when compared to direct competitors. Taking into account our findings, we compiled a list of keywords that Jaycee is not ranking for.

Using this research as a basis we outlined tasks which would gain the best results in the quickest time and focused our efforts on areas which would get the best ROI for the Jaycee Trophies.
After the first 12 months