Nautique club, an exclusive French Riviera boating club wanted a brand that reflected their exclusiveness and luxury, appealing to nautical lifestyle goers.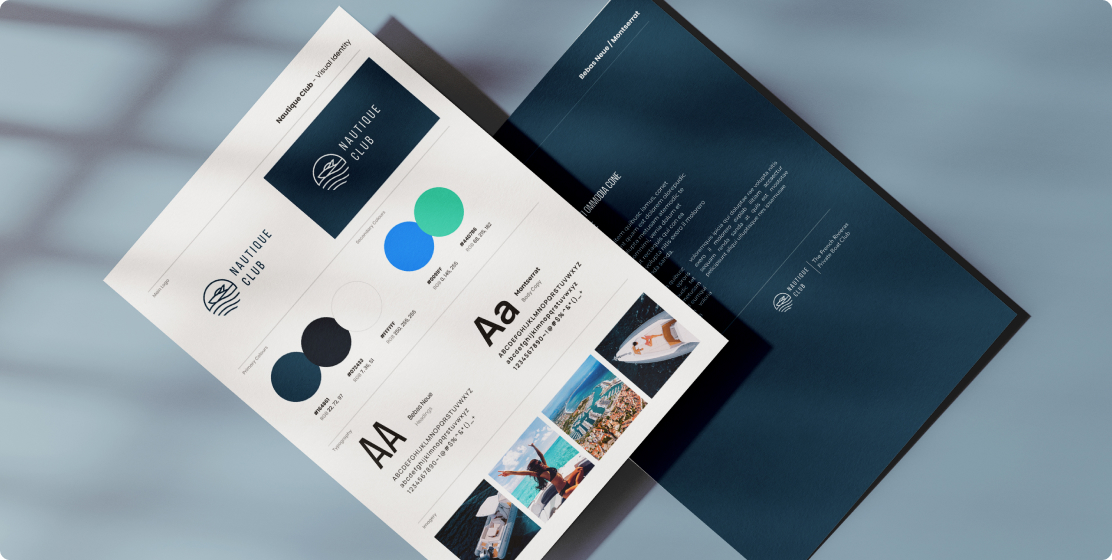 What we did

Jason was looking for a logo that would encapsulate the spirit of boating but also include the brand name. The branding required formats compatible with different media, including vinyl, 3D lettering, and embroidery.

With this in mind, we looked to the natural colours of the sea to inspire the colour and feel behind the brand. We selected dark blues of the deeper areas of the ocean and lighter turquoise hues from the shallower picturesque bays of the Cote D'Azur.

As Nautique Club was a new venture, we created a logotype that allowed their new audience to identify them quickly. We also developed a logomark featuring a boat and waves that can stand alone.