Thorne had previsouly sent emails out to their customers, but not through an ESP. Our job was to bring their email marketing into the 21st century so they could monitor how well it worked for them.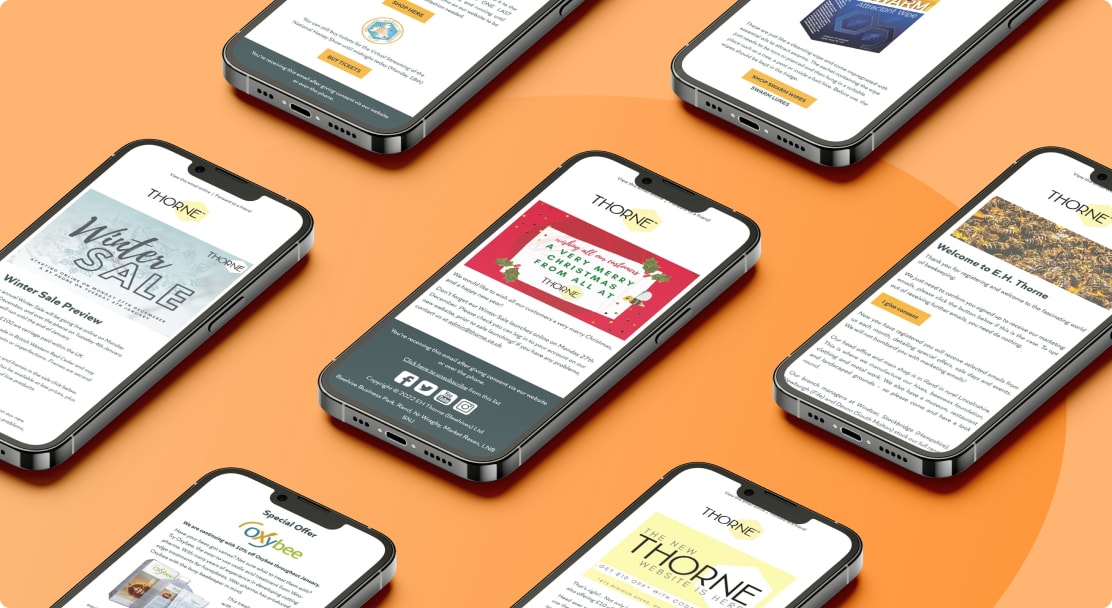 YOY figures have gone from strength to strength starting from when they team up to work with us
What we did

There was no designs to work from so we developed new templates matching their branding and ethos of being a family owned business for over 100 years! We instantly started seeing results after the first send. Their customers are spread across the world and have different interests so the data needed to be segmented as such.

Thorne have a lot to talk about to their customers, so we suggested a newsletter style email that goes out each month talking about all things beekeeping! It's been a great success for Thorne year after year.
Email sessions increased by
47,880%
Email transactions increased by
32,437%
Email revenue increased by
46,084%
Percentage of total transactions
9.13%
Percentage of total revenue
9.89%
Return on investment
1,668.50%