Upon review it became apparent to us that current tyre brand pages on the RAC Tyres site were in parts not optimised to the best potential with sufficient on-page content.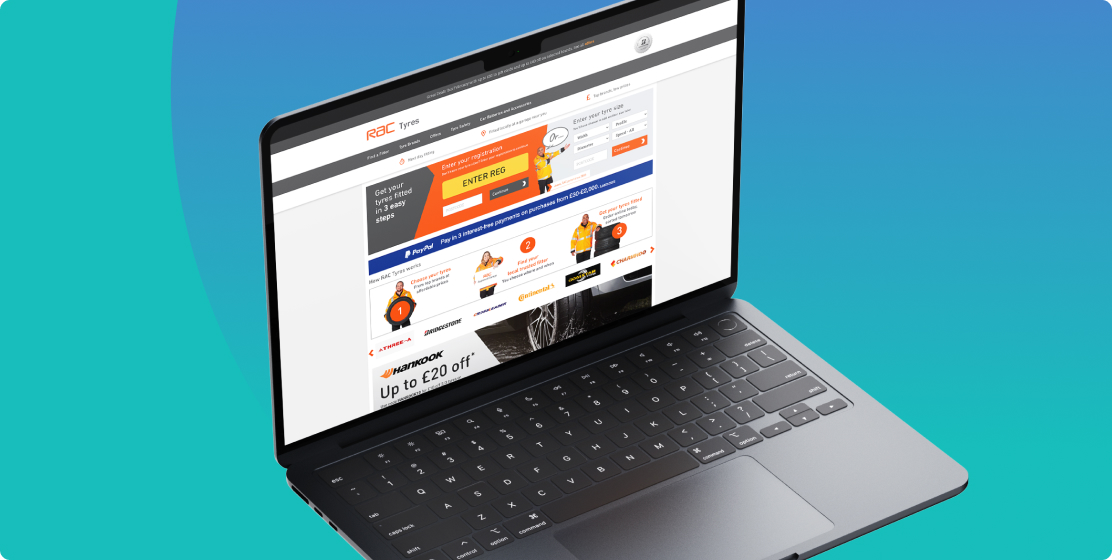 Users were increased by 32.69% within the first 12 months
Our approach

Although metadata supported a beneficial structure, in order to see increased organic growth to key brand pages, we recommended creating unique on-page copy which gave us the ability to target fresh keywords and distribute a concise internal link structure around the RAC Tyres site.

We set out to optimise tyre ranges that offered the client the opportunity to rank for competitive terms as well as see a return in organic stats. To do this we  researched keywords for the highest profit brands for RAC Tyres with competitive search volumes and achievable keyword difficulties.

We began by working through premium brand pages, then mid-range pages and finally budget tyre brand pages.
After the first 12 months