The ultimate goal for Maqio Toys was to increase revenue. To do this we created a keyword bank and pulled through any keywords that Maqio Toys were currently ranking for in order to continue tracking them month on month.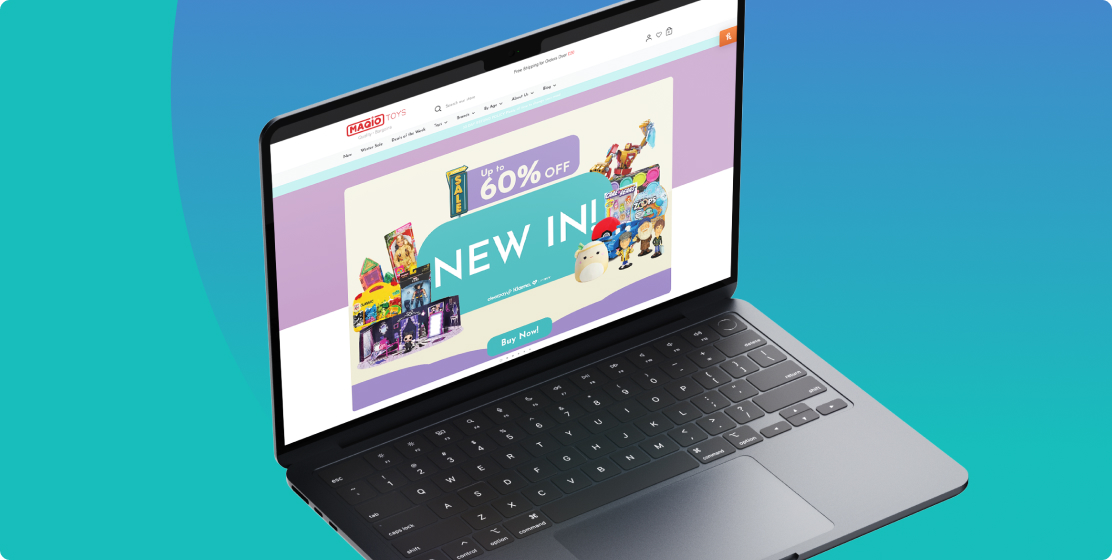 Revenue up by 52.24% after the initial 12 months of working with Colewood digital
Our approach

We compared the current ranking keywords to what other competitors were using to find any opportunity keywords that would help increase traffic to the site and increase the transactions/revenue.

A crawl of  the website was undertaken and we created fresh metadata for every page with all opportunity keywords used within the titles to help with traffic and drive customers to where they want to be.

Fresh content was created starting with all main category pages, then we moved onto the subcategory pages. Again, reviewing the primary keyword to see if we were still targeting the correct keywords that will give us the best chance of rising the SERPs.

As we were starting from a blank slate, it was vital that we conducted this research and because of this we saw a large number of keywords rising up the Google Search Rankings. With many keywords sitting comfortably in the top 10 and other keywords continuing to rise month on month.
After the first 12 months