Q2 was an exciting time for us here at Colewood, from embracing the latest digital tools to celebrating team members and participating in a number of events.
Read on as we delve into the highlights below!
Google Analytics 4 is Launched:
Q2 marked a significant milestone for everyone in the digital marketing space with the launch of GA4, the latest iteration of Google Analytics.
Our teams have embraced the switch over and dove straight into the new platform which enables us to unlock invaluable insights into our clients performance online, as well as be on hand for any support or advice.
Birthday Celebrations:
During Q2, we had the pleasure of celebrating several birthdays within our lovely team!
We wished a very happy birthday to Kerry, Tom, Chloe, Katie Rhodes, Robyn, John Paul, Ben, and Katie Dodshon.
With each birthday, our team members get a little wiser and a little older, but that just means more reason for cake and celebrations in the office!
Player of the Year:
In Q2, we got some exciting news that John Paul was named Player of the Year by his team, Middlesbrough Football Club Over 40s! How amazing is that?
This award has highlighted JP's dedication, leadership, and contributions to delivering results both on and off the pitch. Well done JP!
Local Collabs:
We love working with local businesses and we have had the pleasure of collaborating with not just one, but three amazing local companies: Joslin Rhodes, Jacksons Law Firm and Blonde Creative.
Whilst we are extremely proud to work with all of our fantastic clients, we find it extra special making a positive impact on the businesses right here in our local community of Teesside!
We're really looking forward to more exciting local partnerships in the near future.
Workplace Anniversaries:
Q2 was filled with fantastic milestones within our wonderful Colewood Digital family as many of our team members celebrated their work anniversaries!
Tom Curry reached the impressive milestone of 4 years with us.
We celebrated Robyn Pattison's dedication as she marked 6 years
Olivia Fawcett celebrated her 2-year anniversary.
Kerry Chantrell's 5-year milestone highlighted her commitment.
Shauna Hannan reached her 4-year anniversary.
Lastly, we celebrated Stephen Hall's continued 5-year journey with us!
Here's to many more happy years working together!
Tees Tech Awards – Company of the Year Shortlist: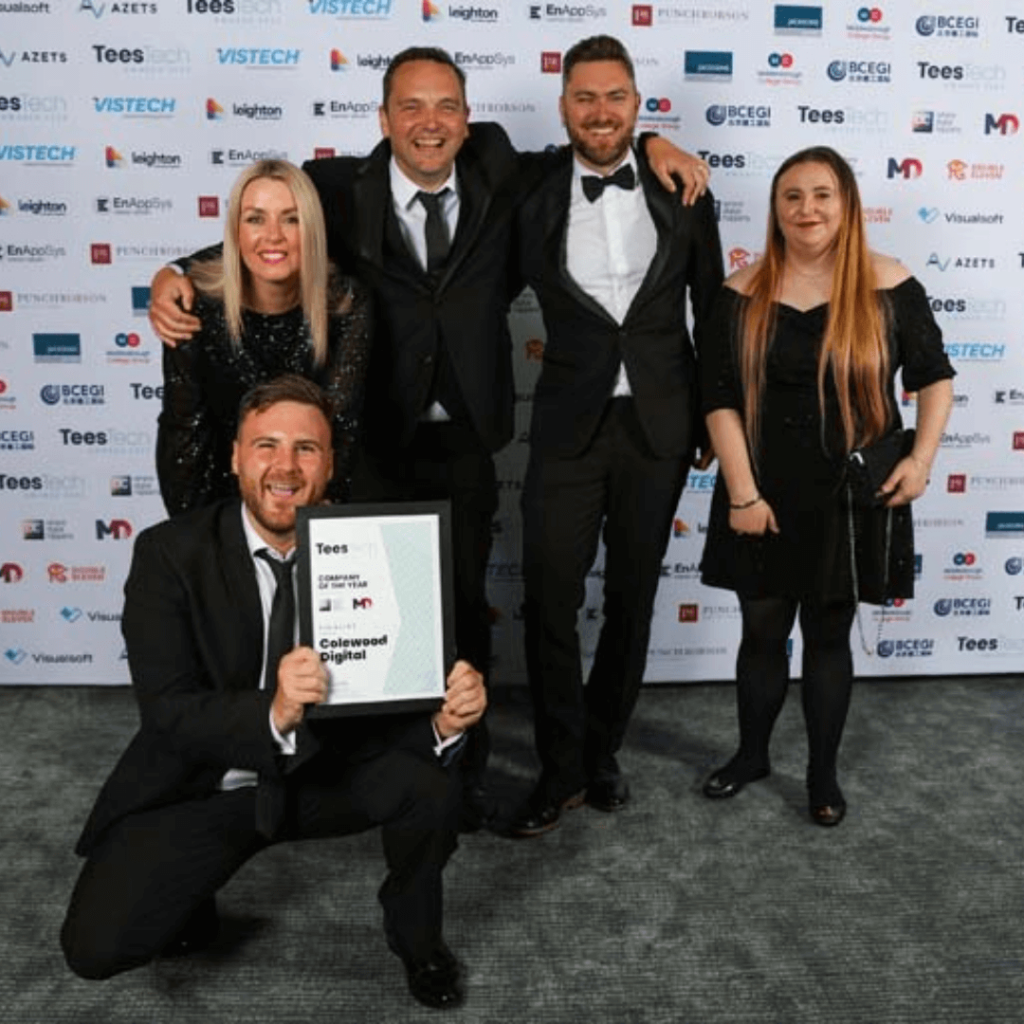 Colewood Digital was proud to be shortlisted for the Company of the Year title at the Tees Tech Awards held at Kirkleatham Walled Gardens in June. This recognition was due to our commitment to innovation, creativity, and client success.
Being among the finalists for this award was a testament to the efforts of each and everyone of our team. We didn't win this time, but had a great night catching up with lots of businesses within the tech sector, maybe next year!
Ste Takes on the Edinburgh Half Marathon: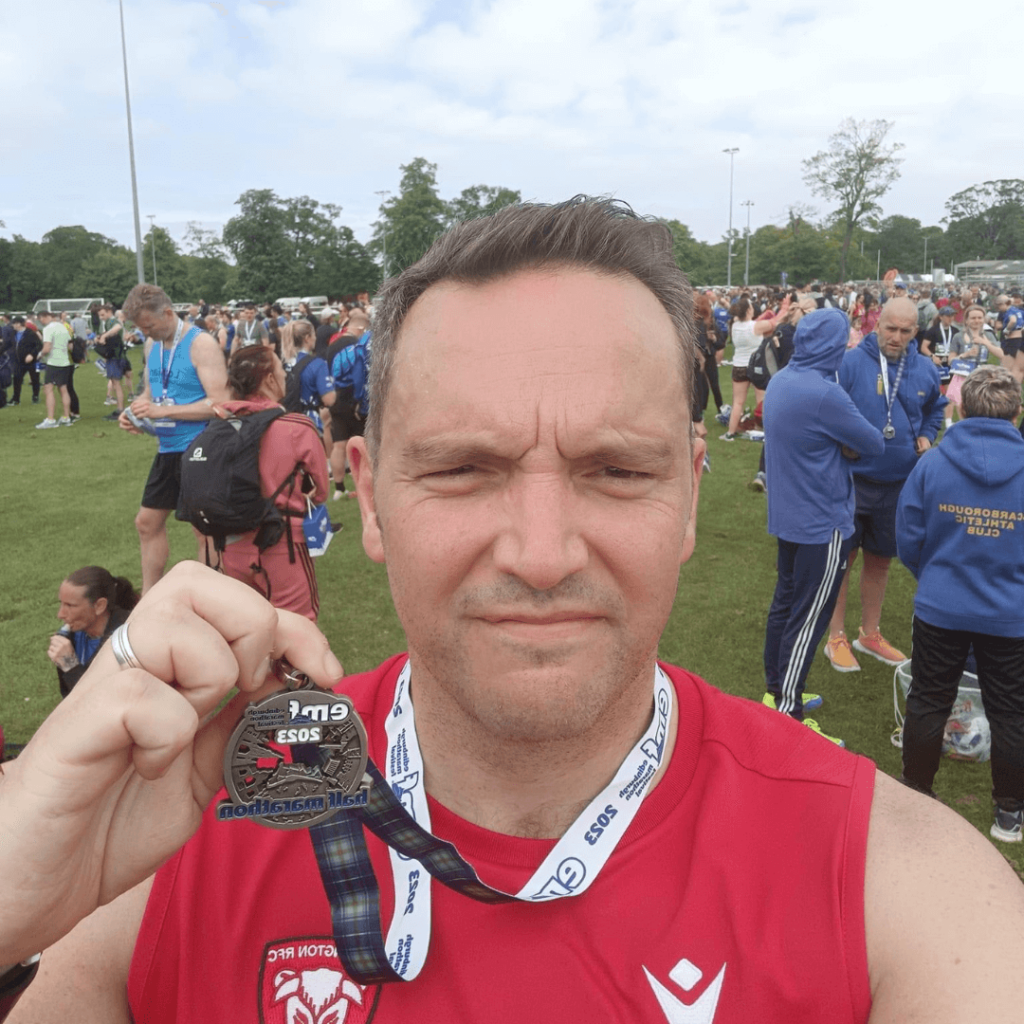 During quarter two, our Head of Business Development, Stephen laced up his running shoes and took on the Edinburgh Half Marathon in support of Macmillan Cancer Support. Stephen crossed the line in an impressive 1 hour and 52 minutes, setting a new personal best! Ste loves a marathon, and we love supporting him. We wonder, which one it will be next time?
Events Galore:
Networking, exhibitions and meet ups!
Our Managing Director Helen and a bunch of our team attended the Brave Bold Digital event at Flok CoWorking Space, and what an event it was! The event was filled with incredible women in tech from all around Teesside, we had a great time catching up with everyone and learning more about Brave Bold Digital's mission to empower young women in the sector.
That's not all, Helen and some of our team were also lucky enough to attend the Teesside Charity Ladies Lunch, helping to raise funds for a great cause. It was fantastic to catch up with all the lovely ladies who were there to support the event. We love supporting each other and making a positive impact in the community!
MFC Foundation Charity Football Match:
In April, we went from Colewood digital to Colewood FC as we swapped the office for the outdoors and participated in the MFC foundation second annual charity football competition at Middlesbrough College, although we didn't take home the crown we had a fantastic day and are thrilled to have done our part in raising a total of £4,674.00 for the MFC Foundation charity. It is always a fantastic feeling helping to raise money for charities within our community.
BrightonSEO Event:
Back in April (what feels like a lifetime ago…) Members of our SEO and Paid teams took the opportunity to level up their expertise and attended BrightonSEO.
This highly regarded industry gathering provided a platform for our team members to stay at the forefront of emerging trends, deepen their knowledge, and expand their skill sets.
They attended some super insightful sessions and workshops, connected with fellow professionals at networking events, and returned to the Colewood Digital HQ with lots of new valuable insights to share with the rest of the team!
Events such as BrightonSEO are always a fantastic way to gain industry knowledge and keep up to date, implementing the key takeaways into our services and continually improving for our clients.
Chamber Local: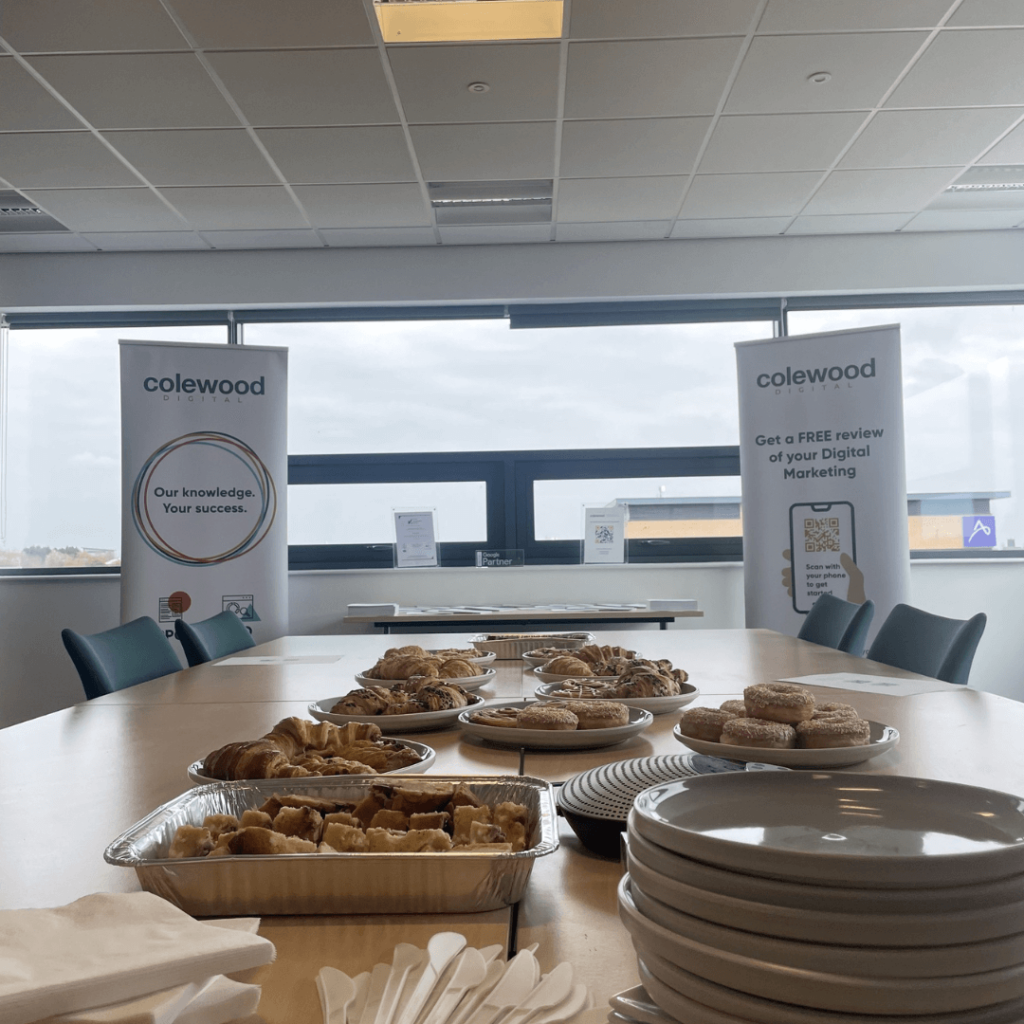 In collaboration with the North East Chamber of Commerce, Colewood Digital hosted a Chamber Local Event at our office in Stockton-on-Tees.
We felt really excited to share our lovely new refurbished offices, provide some lovely treats in the form of pastries and cakes and catch up with local businesses. Everyone loved the event and gave some great feedback, we are looking forward to hosting again next year.
Klaviyo Training for the Sales Team:
In a continuous effort to enhance our service offerings, our Business Development team underwent Klaviyo training.
This platform training equips our team members with advanced capabilities to better serve our clients and utilise the power of Klaviyo's email marketing solutions to achieve our client goals. Our Klaviyo partner status means we are best placed to support our clients with email marketing and share knowledge.
They do say, knowledge is power!
Opportunities with Colewood: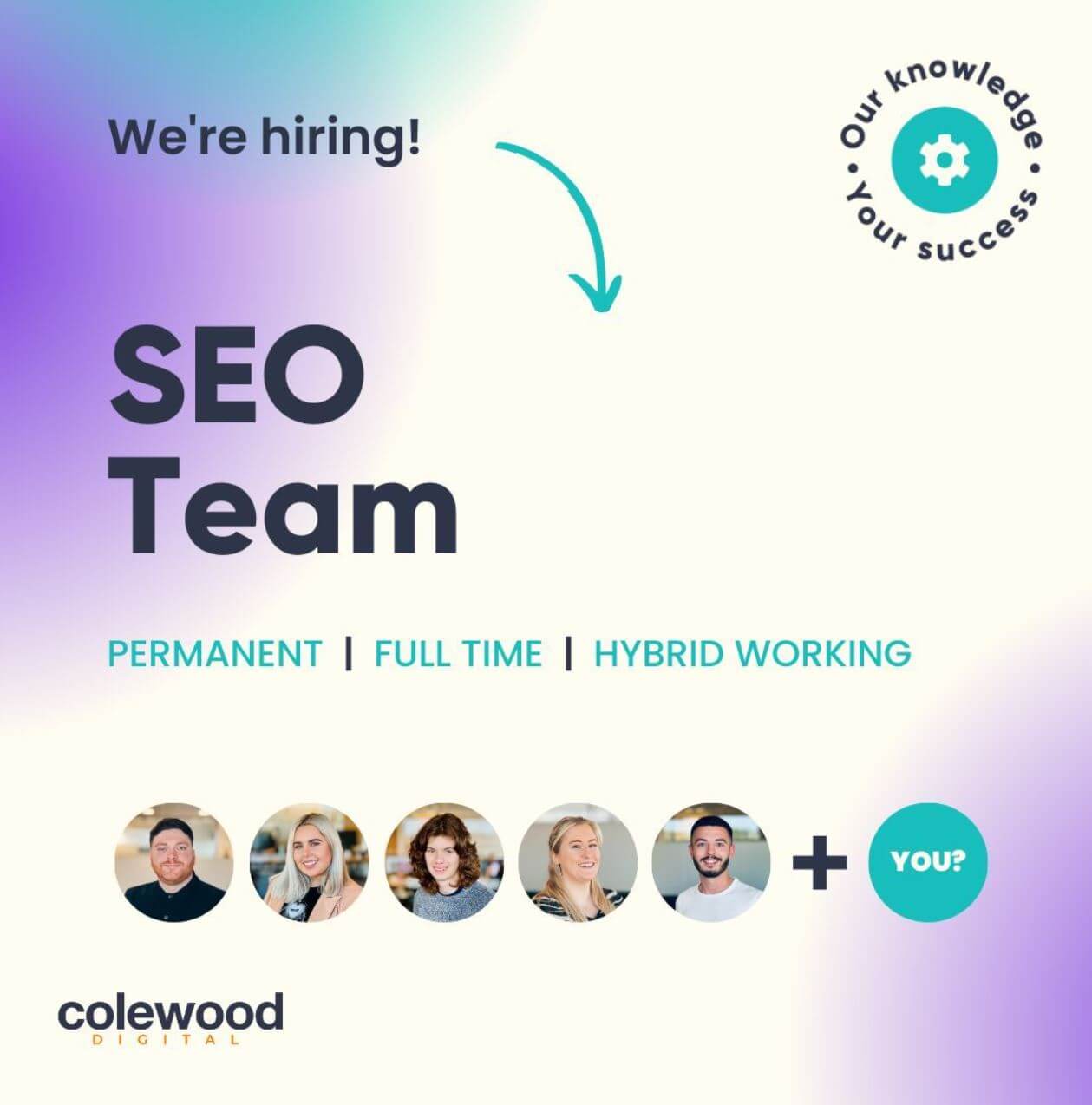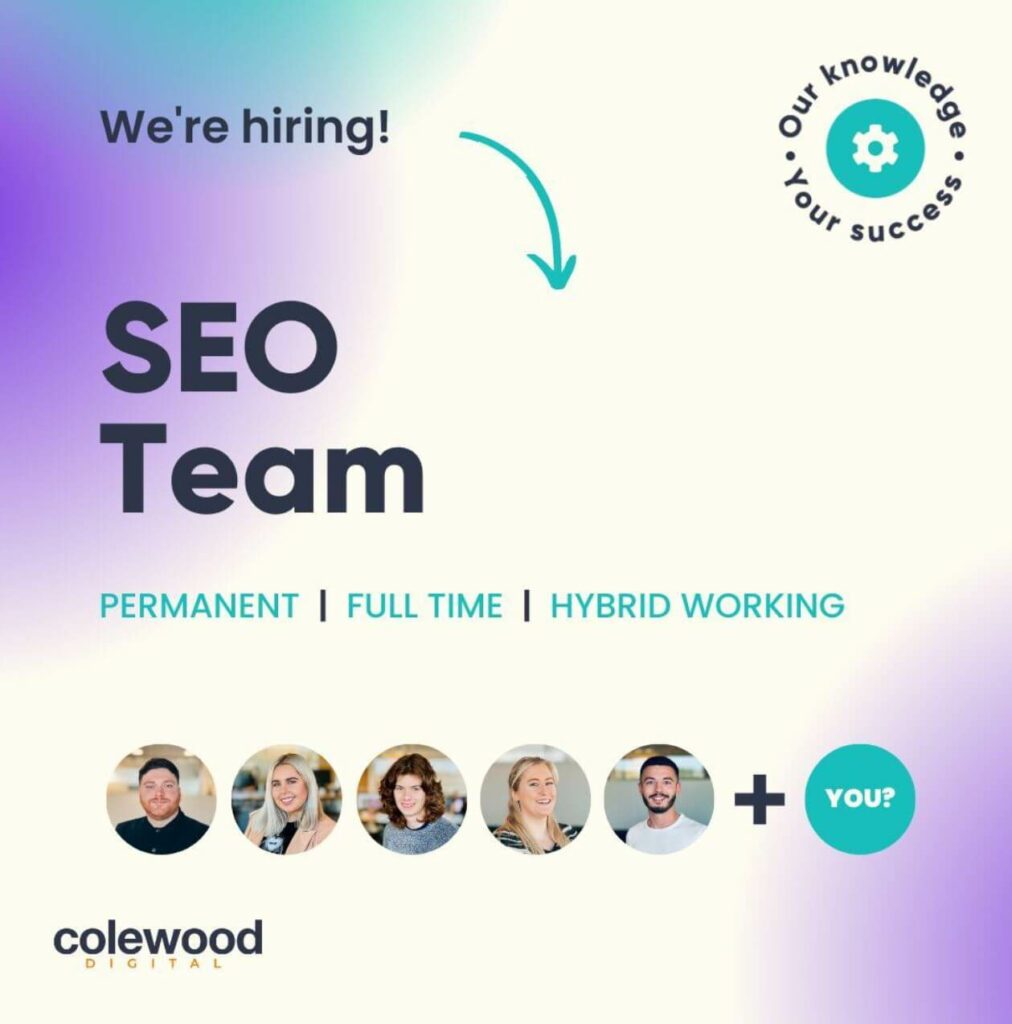 Don't forget! We are currently on the lookout to hire a talented SEO specialist to join our Colewood Digital team. Our ideal candidate would be someone with a strong background in search engine optimisation and a track record of driving great results for clients.
If you know someone who is passionate about SEO then tell them to get in touch. If this sounds like you, what are you waiting for?
Find our more here and you could soon be featuring in our next quarterly roundup blog!
Looking Forward:
One of the key things we're thrilled about is the upcoming launch of our new Colewood Digital website. After months of dedicated effort from our talented team it is almost ready to go live, keep your eyes peeled for updates on our socials.
Our revamped site represents a significant milestone for us, showcasing our updated brand and services and better reflects what we do best.
We can't wait for you all to see it!
That's all for now…
And that's a wrap for Q2! But hold tight because quarter 3 is already well underway with lots of exciting things on the horizon to look forward to, we can't wait to share it with you in our Q3 roundup!
In the meantime, don't forget to follow us on social media where we will be keeping you updated on all the latest happenings, Colewood adventures, events, and amazing achievements!